Skip to Content
Professional Heating Repair Services in Decatur, GA
We Repair Residential & Commercial Heating Systems
Keeping your home or business warm during the winters is critical. The team at Ace & A Heating and Air Conditioning specializes in furnace repair services for home and business owners in Decatur, GA. In some cases, it makes sense to replace your heater with a newer, more energy-efficient model. But many times, heating repair is all you need to keep your building comfortable. Our certified heating technicians will restore your system and ensure everything is working correctly. With many years of experience, our team always works to ensure you are happy and comfortable in your home. No matter your heating problem, our team can diagnose and fix it, so you have the heat you need. Learn more and get in touch with us to schedule an appointment or request an estimate.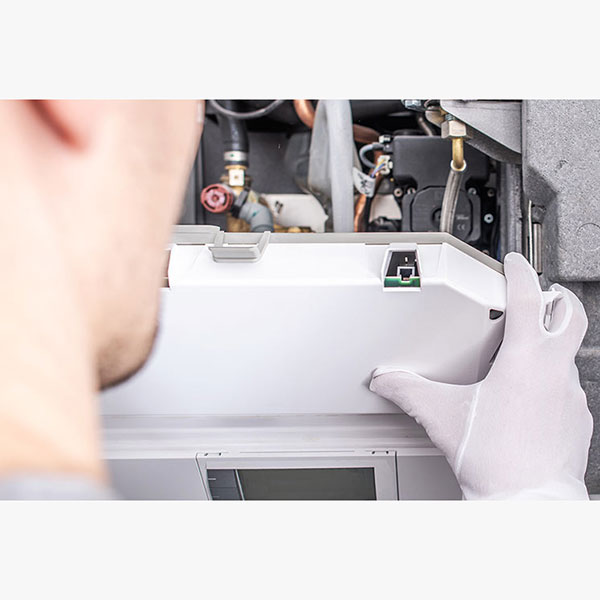 Comprehensive Heating Repair Services
The team at Ace & A Heating and Air Conditioning does it all, including AC repair, heater repair, and more. If your heating system is no longer doing its job, you don't need to settle for blankets and sweaters. Our professionals have all the experience, expertise, and equipment necessary to fix all types of heating systems in Georgia. We offer everything from preventative maintenance to 24/7 emergency heating repairs. We can inspect your heater and determine the course of the problem. We will provide you with an estimate for service and take care of any repairs on the spot. Contact us for any type of HVAC repairs you might need.
Signs You Need Heating Repair Services
Not all heating problems require full-scale replacement services. Sometimes all you need is a heater repair. Newer systems still have a lot of life left in them, so it's often worth investing in the necessary repairs. We understand that it's difficult for many homeowners to determine when they need to call our heating experts. It can be even more challenging to know whether you need a new unit or a repair will suffice. Our professionals are here to help you determine whether a repair is appropriate. Be on the lookout for the following warning signs of heating problems:
Age
One of the ways we can tell whether your system requires repairs or a replacement is by its age. Most furnaces are built to last between 15 and 20 years if they are correctly maintained. Once your furnace reaches that age range, it might be worth repairing. In some cases, it makes more sense to replace it with a newer, more energy-efficient model.
Cold Air
A heater blowing cold air is a fairly obvious sign that something is wrong. Don't assume this problem will resolve itself. Cold air is a warning sign of imminent furnace failure, and you should never ignore it. Give us a call right away when you have this problem, so your heater does not go out in the middle of a cold winter's night.
Strange Noises
HVAC systems always make a certain amount of noise as they cycle on and run. However, your system should not make any banging, popping, whirring, or squeaking noises. All of these sounds can indicate serious problems that can be solved by troubleshooting. If your furnace starts making unusual sounds, don't wait to get in touch with us.
The Benefits of Timely Heating Repairs
It can be tempting to put off having your heater repaired because of the impact it may have on your budget. However, there are many reasons why timely repairs are critical when it comes to your heating system. The team at Ace & A Heating and Air Conditioning can repair all types of heating systems, including boilers, gas furnaces, electric furnaces, and more. Learn about some of the benefits of contacting us immediately when you need heating repair services:
Costs
No one wants to spend money on something that could have been avoided in the first place. Failing to take care of your heating problems can cause extensive damage to your system. Even something minor can take its toll and lead to requiring a complete furnace replacement. Timely repairs and inspections are critical.
Comfort
Being without heat during a cold winter night in Decatur is not most people's idea of a good time. Keeping an eye on your system and knowing what to look for can keep your home or business comfortable. Don't wait until your heater stops working altogether to schedule repairs or maintenance services.
Air Quality
Furnaces require air filters that should be changed on a regular basis. Using the same filter results in dust and debris building up and getting into the air inside your home. The air quality inside your building might be worse than the outside air, so changing the air filters and hiring our team for maintenance are important investments.
Peace of Mind
Hearing a rumbling noise coming from your basement is never good. Your furnace keeps you comfortable, but not being prepared could result in an expensive repair or replacement. Routine furnace inspections and maintenance will ensure your system is working correctly and any minor issues are found before they become more significant and expensive problems.
Schedule Furnace Repair Services Today
Furnace repairs should not be put off because you might end up costing yourself money and peace of mind. Ace & A Heating and Air Conditioning has been in business since 1975, offering commercial and residential HVAC services. We are proud to be a family-owned and -operated company that goes the extra mile for our customers. Contact us today to schedule an appointment.
Providing Quality HVAC Services Since 1975