Skip to Content
Why Is an HVAC Tune-Up Vital for My System?
Keep your HVAC system running efficiently and avoid breakdowns and costly replacement fees with HVAC Tune-up service by Ace & A Heating & Air Conditioning. We conduct in-depth inspections to check for current and future issues and work to prevent you from having to call us for emergency repairs in the future. We're proud to be Decatur's choice when it comes to HVAC repairs, maintenance, and replacements. Learn about our tune-up services and how we can help you save money and headaches in the long run.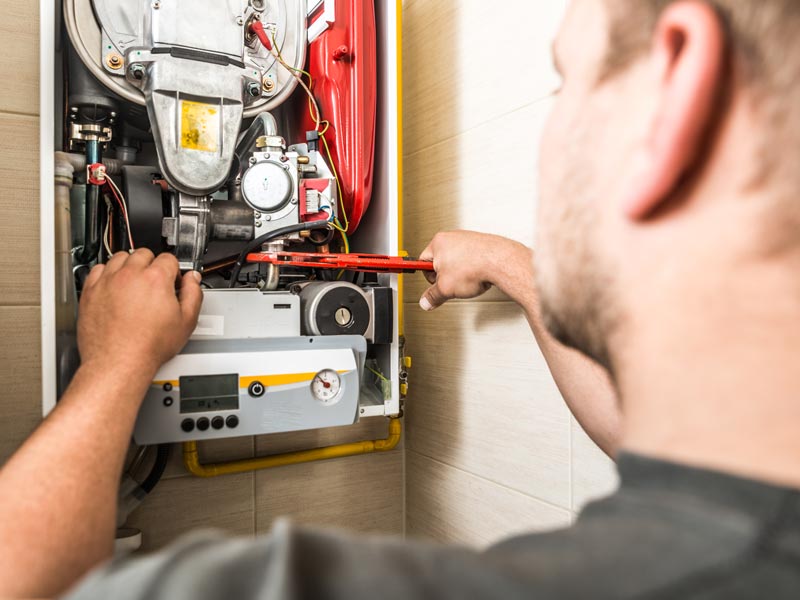 Reasons To Schedule Your Tune-Up
There are several benefits of scheduling your tune-up service through us. They include:
Peace of mind that your system will turn on when you need it
Safe operation of your heating and air conditioning
Lower your monthly bills as your system runs more efficiently
Reduces chances of breakdowns and lowers repair costs
Increases your heating and air conditioning capacity
Extends your system's lifespan
When Should I Schedule My Tune-Up?
While you can schedule your yearly tune-up at any time throughout the year, it's most beneficial in the early spring and fall. These times, you don't need to use your heating and air conditioning as much as the temperatures are more temperate. Additionally, it helps you be prepared for when the weather gets hotter or colder, knowing that your system will run efficiently without any problems. Ideally, we recommend checking your HVAC system twice a year – once in the very early spring and once before the weather gets cold in the fall. We can help you time your schedule to make sure your system is always running at its best.
What Is Included in a Heating Tune-Up?
When we conduct your heating tune-up, you can expect the following aspects to be checked, maintained, and repaired:
Thermostat function
Heat exchanger
Blower section
Burners and ignition process
Air filter
Controls, safeties, relays, fans, and motors
Electrical connections
Flame sensor and pilot light
Carbon monoxide monitoring
Full written report with any recommendations for necessary repairs
What Is Included in an AC Tune-Up?
The Georgia summers get hot, so many sure your air conditioner always works flawlessly with our tune-up services that include:
Thermostat
Condensing coils
Air filter
Electrical connections
Drain lines and pumps
Proper temperature drop
Monitor refrigerant pressures and temperatures
Test dehumidifier
Full written report with any recommendations for necessary repairs
Why Choose Us?
Since 1975, we've had a long history of supplying Decatur and the surrounding communities with efficient, fast, and affordable HVAC repairs, maintenance, and replacement services. We have always been a family-owned and -operated business with our clients in mind so we can provide them with only the best. Our passion for keeping our community safe and comfortable is what drives us. We offer 24-hour emergency service as well and give you a 30-minute heads-up call to let you know we're on our way for any service. All of our technicians undergo extensive factory training each year, making them fully qualified to diagnose problems properly, repair units, and perform new equipment installations. Due to our extensive training and satisfied customers through the years, we have been able to maintain an accredited A+ rating with the Better Business Bureau (BBB).
Schedule Your Maintenance Today
Don't wait till it's too late and you have to schedule emergency repairs on your heating and air conditioning system. While we conduct all matters of repairs and replacements, we always prefer to conduct preventative maintenance to help our customers save money and time. Contact us today to schedule your appointment for heating and air conditioner tune-ups in Decatur, GA.
Providing Quality HVAC Services Since 1975