Skip to Content
Why Won't My Air Conditioner Turn On?
Air Conditioning Service in Atlanta, GA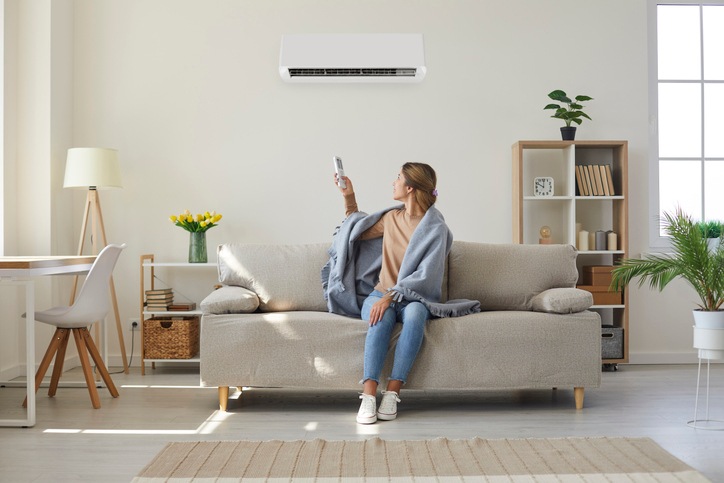 We Specialize in Air Conditioning Repair & Installation
As a trusted and reliable HVAC company serving the greater Atlanta, GA area since 1975, Ace & A has established a reputation for excellence in air conditioning service, sales, and installation. Our team of highly skilled professionals is equipped with the knowledge and expertise to handle all your air conditioning and heating needs. Whether you require repairs, maintenance, or a new AC installation, we are committed to delivering top-notch service and ensuring your indoor comfort. Experience the difference of working with Ace & A. Contact us now for a free estimate for your air conditioning service and take the first step toward a refreshing and enjoyable environment.
Common Reasons Your AC Won't Turn On
Discover the most common reasons why your AC may refuse to turn on. From simple thermostat issues to more complex motor failures, understanding these factors can help you troubleshoot and address the problem efficiently:
Thermostat Issues – Problems with the thermostat settings or functionality can prevent the AC from turning on. Our experts can recalibrate or replace the thermostat if needed.
Tripped Breaker – A tripped breaker can disrupt the power supply to the AC unit. Our technicians can help identify and reset any tripped breakers.
Power Switches Turned Off – It's essential to verify that the power switches for the HVAC system, such as the main electrical switch or emergency shutoff switch, are turned on.
Clogged Air Filter – A dirty air filter can restrict airflow and cause the AC system to shut down. We can clean or replace the air filter to ensure proper functioning.
Clogged AC Drain Line – A clogged drain line can lead to water backing up in the system and triggering a safety shutdown. Our team can clear the drain line and restore functionality.
AC Motor Failure – If the AC motor fails, the unit won't turn on. Our skilled technicians can diagnose and repair motor issues to get your AC up and running again.
Refrigerant Leak – A refrigerant leak can cause a loss of cooling capacity and prevent the AC from functioning correctly. We can locate and repair the leak, then recharge the refrigerant as needed.
Plants and Debris – If plants and debris are crowding around the outdoor unit, they can interfere with its efficient functioning. Check your outdoor unit for obstructions.
If you know how to do so, you could try resetting your central AC to see if that fixes the problem. If not, you can rely on our trusted air conditioning repair services.
Benefits of Professional AC Repair
With our team of certified technicians and commitment to excellence, we offer a range of advantages to ensure your AC system is back up and running smoothly. From prompt and reliable repairs to personalized solutions, here are the key benefits of choosing our AC repair services:
Expert Diagnosis – Our certified technicians have the knowledge and expertise to accurately diagnose AC issues, identifying the root cause of the problem and providing effective solutions.
Efficient Repairs – We employ efficient repair techniques and use high-quality parts to ensure long-lasting solutions and optimal performance for your AC system.
Customized Solutions – We take a personalized approach to AC repair, tailoring our services to meet your specific needs and budget. Our goal is to provide solutions that address the underlying issue and enhance the efficiency and longevity of your AC system.
Transparent Pricing – We believe in transparent pricing, providing upfront and detailed cost estimates for our air conditioning service. You can trust that there will be no hidden fees or surprises.
Extended Equipment Lifespan – By addressing AC issues promptly and effectively, our air conditioning repair services can help extend the lifespan of your equipment, saving you money on premature replacements.
Energy Efficiency – Our technicians optimize your AC system's energy efficiency during the repair process, ensuring it operates at its peak performance, which can lead to energy savings and lower utility bills.
Why Choose Ace & A Heating and Air Conditioning?
Don't let the sweltering Atlanta heat get the best of you. Trust Ace & A Heating and Air Conditioning for all your air conditioning needs. With our extensive experience, certified technicians, and commitment to customer satisfaction, we guarantee exceptional service that will keep you cool and comfortable year-round. Whether it's a repair, maintenance, or a new air conditioning installation service, our team is dedicated to delivering reliable solutions tailored to your specific requirements.
Contact Us for Air Conditioning Services in Atlanta
Take control of your indoor climate and enjoy a refreshing oasis in your home or business. Contact Ace & A today for a free estimate and let us provide you with the cooling solutions you deserve. Stay cool, stay comfortable with Ace & A.